Sure you can read this:
anjing pegi babi mali
sueh pegi ONG mali
untong untong manyak kali
hali hali suka hati
kena ekor kena loteli
gong xi gong xi lu sama famili
(read in
bahasa pasar
...)
one rice wind smooth
one half slow sharp
goat goat smooth tougue
big torn big tongue
trousers expensive
weng wah
new see
kin hong
weng
far fast down
male rise hair vegetable
(read in
Cantonese
ah...)



May your

Lokam

became big and round




May your

Abalone

became sweet and juicy




And finally the

Lup Cheong

you abused became long and thick




Gung Hey

Fatt Choy

!!!


(...typical CNY foods... :p)



Happy Birthday to everyone!!!

Today is when humans are "created"... :)

Labels: Chinese New Year
posted by teopag @ 8:27 PM, ,


歌名:
爱笑的天使
演唱: 王菲
词 : 王菲
曲 : 王菲
爱笑的天使嘴角上扬
欣然而至崭新的脸庞
不闪不躲 盈盈亮亮
面朝纯白 背向金黄
爱笑的天使没有翅膀
嫣然一笑就飞翔
笑容在心里 快乐在脸上
不说一句教人善良
爱笑的天使嘴角上扬
混然不觉 兀自安详
不惹尘埃 不起风浪
在你身上我看到了光
爱笑的天使没有翅膀
嫣然一笑就飞翔
笑容在心里 快乐在脸上
不说一句教人善良
爱笑的天使爱歌唱
带来人间希望
不需要翅膀嫣然一笑
就能快乐飞翔。
Listen
Happy Birthday to Chin Wei..! Gong Xi Fa Cai and Happy CNY!
posted by teopag @ 4:21 PM, ,


恭喜發財!

Friday, February 16, 2007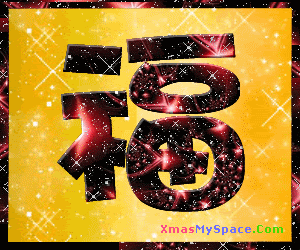 Ah.., i'm gonna miss the B2 10th annual gathering at Chinese New Year... and meeting some old secondary school friends... Take care and all the best ya...
Labels: Chinese New Year
posted by teopag @ 3:35 PM, ,


This morning went to morning market to buy some vegetables because no shops will open during the CNY period, so have to cook by myself or buying food from fast food restaurants or convenient stores. I also bought some oranges and a pot of tulips. Ya, i wish can plant nice tulips in my room. I've decorated my room with some banners, and today got a pair of door banner from lab written by CCWang's father, it is nicely written and so meaningful, will it will be put at my door tonight. Yesterday have been busy cleaning my room, vaccuum and washing all the clothes, tonight will be washing the bedsheet, pillow covers and quilt cover.
This is my first time celebrating Chinese New Year abroad making me miss my family and friends so much. Anyway, festive mood in Taipei should be different from home country. I have bought some mandarine oranges and huat kuih to put in the room representing good luck for the CNY. Ya, i miss the CNY food like kuih kepit, kuih bahulu, muruku, keropok and etc.., and will surely miss the mahjong and hoe big brother as well...
I would like to take this opportunity to wish my friends worldwide a very Happy Chinese New Year. Wishing you all (and myself) best of health, wealth, luck and wisdom all year round. I will miss you always and let's taking good care of ourselves so that we will meet again! Let's be productive and fruitful in the new year!
~*To the world you may be someone, but to me you are the world.*~
Labels: Chinese New Year
posted by teopag @ 11:45 AM, ,


Today we cleaned our lab after the lab meeting...
We were cleaning our bench stuffs and organising the public area. It's a good practice to organise and sort out our bench stuffs once a while. Now the whole lab are ready to welcome the CNY... Hahaha...
Labels: Lab Rotation, Laboratory
posted by teopag @ 7:00 PM, ,


"End teeth"

Tuesday, February 13, 2007
Today we had out work end lunch at 饗。食天堂...
http://www.eatogether.com
It's a Chinese tradition to have a meal together with our collegues before the Chinese New Year. The place is nice decorated with many variety of food, it just very expensive...
Labels: Lab Rotation, Laboratory, MCB, TIGP
posted by teopag @ 11:49 PM, ,


Lab day

Friday, February 09, 2007
Today's lab work was not conducted smoothly.., during the competent cells preparation, i didn't notice that the centrifuge swing rotor couldn't be used to spin large bottles eventhough the slots are fit, my bottles were stucked within the rotor!!! "Big look lo...", luckily CCWang helped me to retrieve the bottles from the swing rotor... Hu... I wasn't planned properly what i want to do today, so being doing everything concurrently making me very tired... Luckily i got the desired clone confirmed by restriction analysis... :)
Labels: Lab Rotation
posted by teopag @ 10:43 PM, ,


Today is my sister birthday, i wish her a very
Happy Birthday!
Plan for your future, choice your path, determine your destiny.
Even though i'm physically in Taipei, my love and care for you never ceased. Just want to let you know, no matter what happened you are always my one and only dear good sister.

Labels: Happy Birthday
posted by teopag @ 7:14 PM, ,


Fire Drill

Tuesday, February 06, 2007
Fire Drill was held this morning at TIGP dorm...
1) Experiencing the smog... The artificial smog is not irritating the eyes, so if the real smoke comes during fire will be different. We were so familiar with the building, so it would not be a problem for us to recognise the route...
2) Experiencing the earthquake... It was really shaking begining of 3 degree, i couldn't imagine what would happened during 7 degree earthquake in reality, everything would be dropping and we would be nervous. Today we just experience by sitting in a fixed dining table, so we could hold on tight to the furniture.
3) Playing with the fire extinguisher...
Labels: Dorm, earthquake, TIGP
posted by teopag @ 5:25 PM, ,


Sometimes we just need to be reminded!
A well-known speaker started off his seminar by holding up a $20.00 bill.
In the room of 200, he asked, "Who would like to have this $20 bill?"
Hands started going up.
He said, "I am going to give this $20 to one of you, but first, let me do this."
He proceeded to crumple up the $20 dollar bill.
He then asked, "Who still wants it?"
Still the hands were up in the air.
Well, he replied, "What if I do this?"
And he dropped it on the ground and started to grind it into the floor with his shoe.
He picked it up, now crumpled and dirty.
"Now, who still wants it?"
Still the hands went into the air.
My friends, we have all learned a very valuable lesson.
No matter what I did to the money, you still wanted it because it did not decrease in value.
It was still worth $20.
Many times in our lives, we are dropped, crumpled, and ground into the dirt by the decisions we make and the circumstances that come our way.
We feel as though we are worthless.
But no matter what has happened or what will happen, you will never lose your value.
Dirty or clean, crumpled or finely creased, you are still priceless to those who DO LOVE you.
The worth of our lives comes not in what we do or who we know, but by WHO WE ARE and WHOSE WE ARE.
You are special - Don't EVER forget it.
If you do not pass this on, you may never know the lives it touches, the hurting hearts it speaks to, or the hope that it can bring.
Count your blessings, not your problems.
And remember: amateurs built the ark, professionals built the Titanic.
If God brings you to it - He will bring you through it.
Labels: Meaningful
posted by teopag @ 1:27 PM, ,


Today my labmate Frank gave me one "muah-chee"... It was very nice containing strawberry coated with red bean paste... Thank you!
Labels: Lab Rotation, Laboratory
posted by teopag @ 9:38 PM, ,